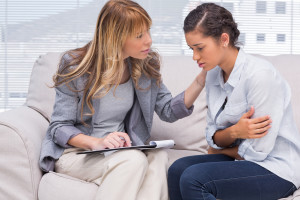 Children's Outpatient Services
Apalachee's Children's Outpatient Program provides psychiatric evaluations, medication management, therapy and case management services. Our services are individualized to meet the unique needs of each family we serve – our staff provide services in the home, office, or child's school to accommodate family's busy schedules.
Family Intervention Team (FIT).
The FIT team receives referrals from DCF investigators for families that may be in need of services. The team provides rapid access to mental health and substance abuse services, in an effort to reduce abuse neglect and removal of children from the home.
Temporary Assistance for Needy Families (TANF).
The TANF program provides outreach, screening, assessment, case management and treatment to individuals meeting eligibility criteria who are experiencing employment and family instability due to substance abuse and / or mental health issues.
Statewide Inpatient Psychiatric Program (SIPP).
In SIPP, a case manager and a therapist work with families who feel that their child's mental illness has risen to the level that they will need to be placed in an intensive, residential setting. These cases are staffed with anyone who has ever been involved with the child (previous mental health providers, teachers, relatives, etc.) to determine whether a placement is needed or if intensive services can be provided to prevent the placement.