Every family and every individual needs a place to turn for help sometimes. For families and individuals in the Big Bend region, since 1948, Apalachee Center has been the place to turn for help and support in recovering from psychiatric and behavioral health challenges. Apalachee Center's Outpatient program is dedicated to supporting recovery and wellness for children, adults, and families, across the eight counties and 5,500 square miles of our service area, in dedicated clinics that are conveniently located in each county of the Big Bend region. No one will be denied access to services due to inability to pay, and there is a discounted/sliding fee schedule available. These services include:
Outpatient Services include:

Mental health assessment/treatment
Substance abuse assessment/treatment
Co-occurring disorder assessment/treatment
Case management
Individual/family therapy
Psychiatric and medication services
In-home services
Employment/vocational services
Peer support services
Educational groups outreach
Forensic case management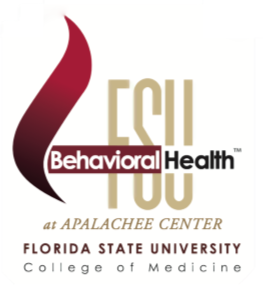 FSU Behavioral Health @ Apalachee Center is a new, full-service outpatient behavioral health clinic in Tallahassee that provides psychiatric and psychotherapeutic assessment and treatment services to clients aged 6 and above, regardless of ability to pay. This clinic is a partnership between Florida State University and Apalachee Center to bring state-of-the-art behavioral assessment and treatment to children and adults in this region.
FSU Behavioral Health @ Apalachee Center is the flagship practice site for the new Center of Excellence for Mood and Anxiety Treatment, which represents a collaboration led by the FSU College of Medicine in collaboration with the FSU Colleges of Nursing, Psychology and Social Work, and which is part of the National Network of Depression Centers. Treatment at this clinic is informed and delivered by top-flight clinicians who are also nationally recognized researchers in behavioral health. This partnership between nationally acclaimed scientist/practitioners and the community mental health system is unique to this region and to the State of Florida, and, as far as we can tell, the nation.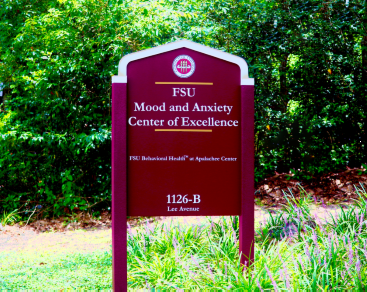 Background at FSU:
FSU's College of Medicine was developed, first and foremost, as a training institute for physicians who would be involved with the community in this region – doctors working in the neighborhoods and clinics, making sure that state-of-the-art services were available to Floridians, especially in North Florida. In recent years, the College of Medicine leadership has increasingly seen the need to develop expertise in community behavioral health. Professors Les Beitsch and Heather Flynn developed the Center for Behavioral Integration to support the in-depth study of community behavioral health policy and treatment. Through that process, it was determined that there was a definitive need for a Center of Excellence in the Study of Mood and Anxiety Disorders – an academic and practice center that brings together scholars and practitioners, not just from the College of Medicine, but from Colleges across the University. And, when FSU looked for a partnership in the community to support the development of a clinic providing state-of-the-art, academically rigorous, research-informed behavioral health services in a community setting, they naturally turned to their community partners at Apalachee Center, longtime partners of the University and the local experts in community behavioral health.