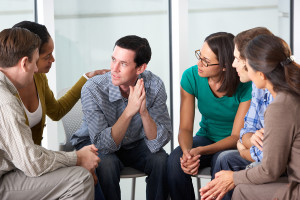 The Drop-In Center, at 2634 Capital Circle NE, offers a community meeting place for present or former consumers of mental health services and their families. The focus is on self-help with social, recreational and support activities.
The Drop In Center is a safe place to stay during the day (Monday – Friday 8am- 4pm) Individuals are able to access weekly services on-site.
Apalachee Center's Outpatient program is dedicated to supporting recovery and wellness for children, adults, and families, across the eight counties and 5,500 square miles of our service area, in dedicated clinics that are conveniently located in each county of the Big Bend region.