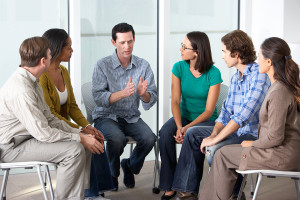 Hilltop Residential Program
Hilltop Residential Program in Madison County provides 24-hour supervision, psychiatric services, nursing services, supportive counseling and daily living skills training. The residence is for individuals leaving mental health facilities and no longer need that level of care or for those in other community settings needing a residential level of care. Our goal is to provide a helping hand and safe environment to assist our residents develop self-reliance and coping skills needed to move toward independent living.
Satellite Apartments in Tallahassee includes 8 apartments that are shared by 2 residents. It is a residential supportive living environment that offers services to help the residents be successful in community living. Many of our residents in the apartments attend school or work. Groups are offered in a warm, supportive environment to enhance independent living skills particularly in the area of housekeeping medication management budgeting cooking, community access and recovery. Supervision is available on week days during normal working hours. Mental health services are provided by the Leon County Outpatient Unit.
The Forensic Residential Services are for individuals that have a mental illness and are involved in the judicial system. The Residents are under court order to participate in this program. The program offers Psychiatric Services, psychological evaluations, nursing services, case management, group and individual therapy. The program also provides liaison with the courts. The residential program is designed to help individuals learn skills to successfully re-integrate into the community, or a less restrictive environment that the state treatment facilities. The skills they learn are to help them be successful in their living environment and to successfully complete any judicial requirement. Several of our residents attend school, community college or work.
Provides short-term residential treatment for those individuals who are being treated at Florida state psychiatric facilities and no longer meet the criteria of a state treatment facility. This program serves as a statewide step-down program for civil-committed, severely and persistently mentally ill mental health residents. Services include psychiatric treatment, psychosocial rehabilitation, nursing and case management.