Upcoming Training Events:
Adult Mental Health First Aid Training
Mental Health First Aid, is an international, evidence-based program that teaches people to identify,
understand and respond to signs and symptoms of mental health and substance use challenges.
Apalachee Center, Inc. will offer a FREE one-day course.
When:
Friday, May 6, 2022, 8:00 A.M.- 5:00 P.M.
Where:
Apalachee Center, Inc.
2634 Capital Circle NE, Tallahassee, FL., 32308
Building J Main Conference Room
Click here to register on or before April 29, 2022
Questions regarding Mental Health First Aid? Contact Curtis Bell Jr curtisb16@apalacheecenter.org
To arrange for special accommodations, achstraining@apalacheecenter.org
Monthly Virtual Brown Bag Training: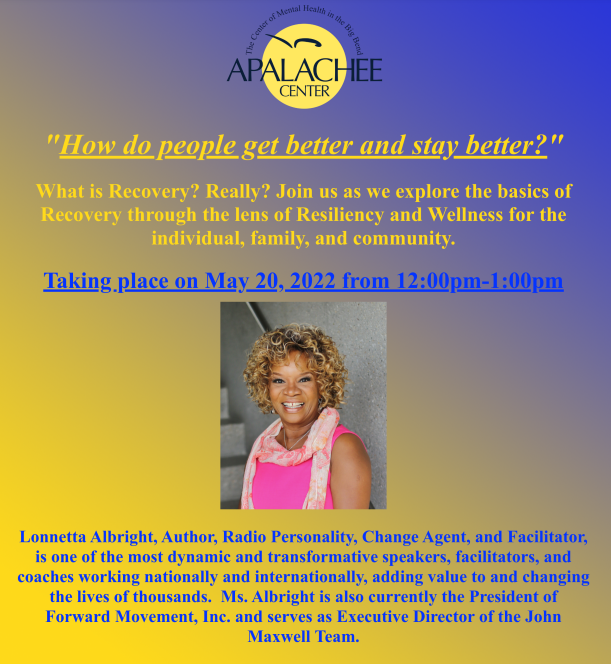 Please click the following link to register:
https://us06web.zoom.us/meeting/register/tZIoc-GvrT4iEtMrvCEaeKT0Dug5QYYylQYr