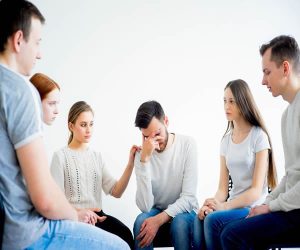 NAVIGATE is one of the newest programs offered by Apalachee Center. The program is designed to provide comprehensive and early intervention to individuals who have experienced a first episode of psychosis. When loved ones begin to have behavioral changes due to a psychotic episode, it is often confusing. This is when everyone, including the individual and their family, need the most help and education to "navigate" the process and successfully find ways to achieve family well-being, Our NAVIGATE team will be there to assist.
Services
Family Education
Family Education Service is one of the key services that the NAVIGATE team provides. This service is aimed at providing support and education for the individual and family to teach about psychosis and its treatment options. It aims to reduce family stress by improving communication and problem-solving skills and encourages medication adherence.
Individual Resiliency Training (IRT)
This service includes helping individuals with identifying and utilizing personal strengths to assist them in achieving personal goals by teaching about disorders (i.e. processing the experience of psychosis) and treatment. We also help individuals learn social and resiliency skills to manage symptoms and overcome challenges and barriers to improve overall functioning.
Supported Employment and Education (SEE)
The SEE Specialist works with individuals to develop education and employment goals related to career interests. The SEE Specialist also helps with obtaining jobs or enrollment into an education program and provides critical support for individuals who are employed or in school to foster success.
Psychiatric Evaluations / Medication Management
Our APRNs (Advance Practice Registered Nurse) meet with clients monthly to assess, diagnose, and treat symptoms with medications. They also monitor the non-psychiatric medications and work closely with the primary care physicians.
Case Management
With a team of qualified care managers, NAVIGATE maintains a low client/staff ratio to better serve individuals. Case Management includes linking the client to needed services and coordinating the various service system components to achieve a successful outcome (i.e. assistance in accessing housing, transportation, and other community resources).
Peer Support
Our Peer Specialist has gone through the experience of living with mental health/co-occurring disorders. We are very lucky to have a peer specialist on the team who offers coaching and consultation services and recovery strategies with hope and encouragement. Our peer specialist offers support groups for individuals and families.
ELIGIBILITY
Individuals who qualify for NAVIGATE services:
Are between ages 15-40
Have a diagnosis of schizophrenia, schizoaffective disorder, or schizophreniform disorder
Have received antipsychotic medications for less than one year
Click on the form for NAVIGATE Referral.
Click here to download NAVIGATE Brochure.
Please contact our NAVIGATE team today if you have any questions or are interested in services.
Office: 2236 Capital Circle N.E. Suite 104 Tallahassee, Fl 32308
Hours: Monday – Friday, 9 am – 6 pm
Phone: (448) 200-1200