Agency for Health Care Administration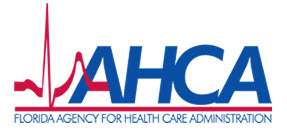 Our mission is Better Health Care for All Floridians, and together we are responsible for the administration of the Medicaid program, for the licensure and regulation of health facilities and for providing information to Floridians about the quality of the health care they receive in Florida.
Big Bend 2-1-1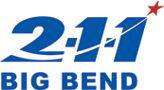 2-1-1 Big Bend keeps an accurate and comprehensive database that you can use to find health and human services to meet your needs. Our database allows you to browse hundreds of health and human services online, learn about specific programs, intake requirements, eligibility, operation hours and more. The database also has information on disaster related services.
Disability Rights Florida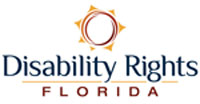 To advance the quality of life, dignity, equality, self-determination, and freedom of choice of persons with disabilities through collaboration, education, advocacy, as well as legal and legislative strategies.

Florida Alcohol & Drug Abuse Association



The mission of FADAA is to represent its members in advancing addiction treatment, prevention and research through public policy leadership, communications, professional development and quality member services.
Florida Council for Community Mental Health



The Florida Council for Community Mental Health (FCCMH) is a statewide association of 70 community-based mental health and substance abuse agencies. The association's membership includes a number of agencies that specialize in substance abuse services and children's services, as well as hospital-based programs.
Florida Hospital Association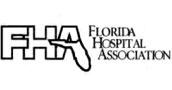 Advocate proactively on behalf of hospitals at the state and federal levels on issues that will assist its members in their mission of community service and care to patients.

Florida Department of Children and Families


Our goal is to be recognized as a world-class social services system, delivering valued services to our customers. We are committed to providing a level and quality of service we would want for our own families.
Florida State University College of Medicine



The Florida State University College of Medicine will educate and develop exemplary physicians who practice patient-centered health care, discover and advance knowledge, and are responsive to community needs, especially through service to elder, rural, minority, and underserved populations.
Florida State University The College of Psychology



It is the mission of the Florida State University College of Social Work to provide quality educational services at the baccalaureate, master's, and doctoral levels that prepare professional social workers to enhance human well-being and help meet the basic needs of diverse populations with particular attention to the empowerment of people who are vulnerable or oppressed or living in poverty. The College of Social Work also has as its purpose to contribute to the knowledge base that supports social work practice and social policy development and to provide leadership through community service at the local, state, national, and international levels.
College of Pharmacy and Pharmaceutical Sciences



The College of Pharmacy and Pharmaceutical Sciences' vision is to provide excellent pharmaceutical education, research, and service activities statewide, nationally and globally in a dynamic health care environment.
Joint Commission


An independent, not-for-profit organization, The Joint Commission accredits and certifies more than 20,000 health care organizations and programs in the United States. Joint Commission accreditation and certification is recognized nationwide as a symbol of quality that reflects an organization's commitment to meeting certain performance standards.
National Alliance for the Mentally Ill (NAMI)


NAMI Tallahassee is a grassroots, self-help, support and advocacy organization of consumers, families, and friends of people with severe mental illnesses.
SAMHSA-HRSA Center for Integrated Health Solutions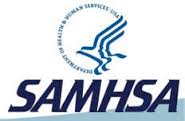 CIHS promotes the development of integrated primary and behavioral health services to better address the needs of individuals with mental health and substance use conditions, whether seen in specialty behavioral health or primary care provider settings.
StartYourRecovery.org is built for people in any stage of the recovery journey — so it can be a tool to engage with patients who may be reluctant to seek treatment or to help their family members lend support.
MakeTheConnection.net – Watch Veterans and their family members share real stories of strength and recovery, find useful information and local mental health resources, and explore ways to show your support.