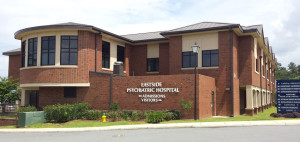 Primary Care Center Detox Unit (14 Bed)
Our Primary Care Center Detox unit provides short-term medically-supervised alcohol and drug detoxification, assessment, education and referrals.
Millions of Americans suffer from substance dependence or abuse. Apalachee Center, Inc.'s Primary Care Center provides an intensive short-term detoxification program to help people with addiction and dependency. PCC is a non-judgmental, educational based program. Clients are strongly encouraged to continue a high degree of involvement in support groups after discharge. Referrals to community agencies and programs that assist in continuing the recovery process is part of after care planning.

Services offered at PCC include:
Detoxification
Psychiatric and medical assessment
Multi-disciplinary treatment team
Drug screening
Group Counseling
Aftercare planning