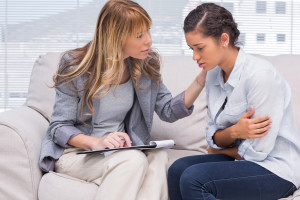 Children's Outpatient Services
Apalachee's Children's Outpatient Program provides psychiatric evaluations, medication management, therapy and case management services. Our services are individualized to meet the unique needs of each family we serve – our staff provide services in the home, office, or child's school to accommodate family's busy schedules.
Family Intervention Team (FIT).
The FIT team receives referrals from DCF investigators for families that may be in need of services. The team provides rapid access to mental health and substance abuse services, in an effort to reduce abuse neglect and removal of children from the home.
Statewide Inpatient Psychiatric Program (SIPP).
In SIPP, a case manager and a therapist work with families who feel that their child's mental illness has risen to the level that they will need to be placed in an intensive, residential setting. These cases are staffed with anyone who has ever been involved with the child (previous mental health providers, teachers, relatives, etc.) to determine whether a placement is needed or if intensive services can be provided to prevent the placement.
Community Action Team (CAT).
The Community Action Team or CAT program, is able to provide a full range of services to clients aged 11-21, who failed at less intense forms of treatment or who may have multiple crisis stabilization episodes, involvement with law enforcement or Juvenile Justice systems, involvement with the child welfare system, or current/possible placement in an alternative school setting. Clients are required to have a documented mental illness or be suspected of having a mental illness, which can then be assessed by the Team Leader. CAT Services are available in Leon, Gadsden, and Wakulla Counties.
The CAT program can be viewed as a step up from 'traditional' outpatient services or a step down from a long-term placement, such as a SIPP. The Team is available 24/7 to respond to crisis calls and are deployed when necessary in order to prevent crisis stabilization episodes or law enforcement involvement. An added benefit of the CAT program is the unique ability to provide respite care to tired caregivers. Respite care is time-limited, not lasting more than four hours, but provides caregivers time to breathe and recharge.
Due to the Intense nature of services, a limited number of families are served at any given time and services last anywhere from six to nine months. The Team consists of a Team Leader, two Care Managers, two Therapists, 3 Peer Specialists, and one Staff Assistant.