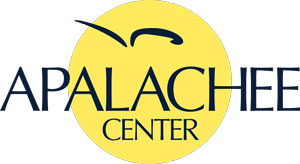 Apalachee Center, Inc. is a private, not-for-profit 501c3 behavioral health organization, led by a volunteer Governing Board of Directors who represent each County of Apalachee's service area, roughly according to population. The Governing Board of Directors is led by the Officers of the Executive Committee of the Board, who are elected from the full Board on an annual basis. For fiscal year 2016/17, the Executive Committee includes:
Kim Barnhill (Jefferson County), Chairperson
Denise Hannah (Gadsden County), Vice-Chairperson
Harry Falk (Franklin County), Immediate Past Chairperson
Kenneth Hosford (Liberty County), Member at Large
Governing Board members also include: Sterling Bryant, Jr., (Leon County); Raymond Capelouto (Leon County); Commissioner Forrest Davis (Gadsden County); Edwin Fleet (Leon County); Sheriff David Harvey (Wakulla County); Superintendent Oscar Howard (Taylor County); Stephen Lanier (Franklin County); Superintendent Lou Miller (Madison County), and Delorise Rush (Leon County)
Apalachee Center, Inc. offers a comprehensive range of mental health and substance abuse services, and has been fully and continually accredited by the Joint Commission since 1981.