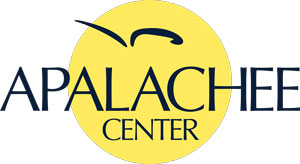 NEWS RELEASE
MEDIA CONTACTS:
Warren Jones                         Sharon Poole
850-431-5875                         850-523-3201
Warren.Jones@tmh.org      sharonp@apalacheecenter.org
Apalachee Center and Tallahassee Memorial HealthCare Announce
New Partnership in Behavioral Health
TALLAHASSEE, Fla.
– Tallahassee Memorial HealthCare (TMH) and Apalachee Center, leaders for behavioral healthcare in the Tallahassee area, have expanded their relationship to include administrative management of Tallahassee Memorial behavioral health services by Apalachee Center.
"This management agreement between Tallahassee Memorial and Apalachee Center is one of the many ways we are looking to improve behavioral health services in our community," said Mark O'Bryant, President & CEO of Tallahassee Memorial HealthCare. "The expertise Apalachee Center offers for the management of mental health services is clearly an asset to our program."
Apalachee Center has appointed Patty Convertino, Apalachee's Chief Quality Officer and former Director of Inpatient Services, to serve as Behavioral Health Service Line Administrator at TMH as part of this new management agreement. In her new role, Patty will oversee all behavioral health operations at TMH and continue as a member of Apalachee Senior Management.
As part of an earlier agreement, TMH will continue to provide some psychiatric medical coverage for Apalachee Center's inpatient services, as well as providing all psychiatric medical services at the Tallahassee Memorial Behavioral Health Center. "The leadership teams at Apalachee Center and TMH are excited about this opportunity to work together to provide excellent services to our behavioral health clients," said Jay Reeve, President & CEO of Apalachee Center. "We are confident that it will result in a win/win for both organizations, our community, and, most importantly, the people we serve."
###
Founded in 1948, Tallahassee Memorial HealthCare (TMH) is a private, not-for-profit community healthcare system committed to transforming care, advancing health, and improving lives with an ultimate vision of leading the community to be the healthiest in the nation. Serving a 17-county region in North Florida and South Georgia, TMH is comprised of a 772-bed acute care hospital, a psychiatric hospital, multiple specialty care centers, three residency programs, 27-affiliated physician practices and partnerships with Doctors' Memorial Hospital, Florida State University College of Medicine, UF Health and Weems Memorial Hospital. For more information, visit www.tmh.org.
Founded in 1948, Apalachee Center is a private, not-for-profit community behavioral healthcare center dedicated to enhancing and supporting behavioral health for individuals across Florida's Big Bend region. Serving the 8 counties of the Big Bend region in North Florida, Apalachee Center includes Eastside Psychiatric Hospital, Capital Therapy, Crisis Stabilization, and Detox services, as well as five residential programs and eight outpatient clinics throughout the Big Bend region. For more information, visit www.apalacheecenter.org.