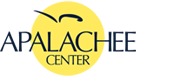 For Immediate Release: After 7:00 p.m., February 29, 2016
Contact:   Sharon Poole
Email: sharonp@apalacheecenter.org
(850) 523-3201
3rd Annual Community Hero Awards Honor Leaders in Behavioral Healthcare

Tallahassee, FL – Apalachee Center announced today the recipients of the 3rd Annual Community Hero awards, honoring prominent Floridians who are committed and effective public champions for behavioral healthcare. State Senator René García; John Bryant, Assistant Secretary for Substance Abuse and Mental Health at the Florida Department of Children and Families, and Sally Cunningham, Senior DCF Policy Director at the Florida Council for Community Mental Health are this year's recipients.
"Apalachee Center is honored to have the opportunity to recognize this year's prestigious award winners, each of whom have, through their statewide leadership, improved the lives of hundreds of thousands of Floridians dealing with mental health issues," said Dr. Jay Reeve, Apalachee Center's Chief Executive Officer.
For 67 years, Apalachee Center has served individuals and families across the eight counties of the Big Bend region – Franklin, Gadsden, Jefferson, Leon, Liberty, Madison, Taylor, and Wakulla – dealing with emotional, psychiatric, and substance abuse crises. The Community Hero Awards honor individuals who have engaged in notable efforts to improve behavioral healthcare.
"Families and individuals in recovery from mental health problems are fortunate to have such committed and distinguished advocates," said Dr. Jay Reeve. "Senator García, John Bryant and Sally Cunningham have all been at the forefront of efforts to ensure that individuals receive the behavioral healthcare that they need."
The honorees received their awards at the 3rd Annual Community Hero Awards reception
Monday, February 29th at Apalachee Center's Leon County campus located at 2634 Capital Circle NE. For more information, please visit www.apalacheecenter.org.
If you would like to see Pictures of This Event, Please Click Here.
###