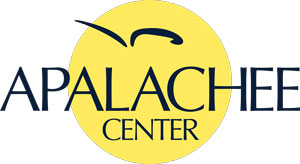 Apalachee Center, Inc.
2634 Capital Circle, N.E.
Tallahassee, FL  32308
PRESS RELEASE
FOR IMMEDIATE RELEASE
Contact:  Sharon Poole
Office:  (850) 523-3201
Apalachee Center Hosts 2014 Baker Act Training
Tallahassee, FL.  March 21, 2014 – On March 25th, Apalachee Center will host the 2014 Baker Act Training, presented by Martha Lenderman, MSW, one of Florida's recognized experts on the Baker Act statute.
The Baker Act, also known as the Florida Mental Health Act, provides legal procedures for mental health examination and treatment.  It governs all involuntary psychiatric hospitalization and crisis intervention, and, as such, is the central statute in the delivery of emergency psychiatric services.
"Up-to-date knowledge of this statute is crucial for the seamless functioning of this region's emergency psychiatric treatment system.  Apalachee Center is grateful for the opportunity to provide this training for physicians, nurses, licensed clinical social workers, and other mental health professionals throughout our agency and community," said Apalachee Center CEO,
Dr. Jay Reeve.
###